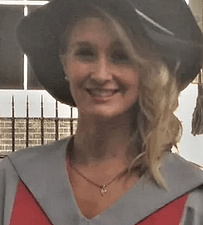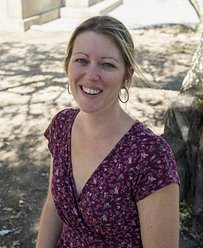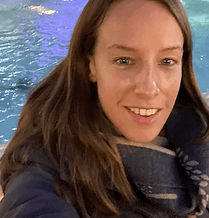 Having been a private Tutor for many years, Laura founded COT in 2019 when she gave birth to her first child. At the beginning of 2022 the business had grown and it was time to expand. Zoe and Heather joined the Team and the SEN and Home educational branches were formed. COT continues to grow and thrive as more families and tutors join and we continue to offer outstanding educational support that creates inspired and creative learners for the 21st century. We work with Families across Europe offering innovative and creative education provision for all types of family life and circumstances.
There is no "one-size fits all" when it comes to education. COT recognises that all children are unique in the way they learn. Learning needs to be fun, empowering and engaging. Here, at COT we provide a bespoke service in order to match your child with a tutor based on their needs and personality. Not only do we provide traditional tutoring packaging to meet attainment requirements, we provide alternative learning and home education packages. We also specialise in SEN learning/packages.
Our Amazing team of tutors are selected according to their qualifications, experience, teaching style and skills and abilities. Our rigorous selection process ensures that tutors not only have the knowledge and skills to teach but that they go above and beyond to offer outstanding sessions and lessons that will teach content in a creative and imaginative manner so that children remain engaged and inspired.
Tutors must attend a rigorous interview process, prepare a 5 minute presentation on a topic of their choice and then be recorded offering a lesson. After this we hold a review meeting to see if they are a good long term fit for the ethos and vision of the Agency and have the skills and abilities deemed necessary for one or all of the stands of provision on offer.
All Tutors for all strands must have:
Enhanced DBS checks

Checked references relevant to experience

Experience and qualifications in their field

Excellent communication skills

Have received inhouse training in online teaching techniques

Have skills and abilities to teach online that meet the high standards of COT
We have a large pool of tutors who are:
Trained and have experience in core subjects and traditional teaching styles

Trained and have experience to teach with alternative styles for home educating children

Trained and have experience to teach with alternative styles for children with SEN

Trained and have experience in a blend of all three strands
When you contact Cambridge Online Tuition we will assess your child's needs and requirements and match them with a Tutor with the qualifications, skills, and experience to deliver outstanding tuition.
Please contact us for availability.
Laura Brown - Founding Director
Laura has a strong scientific background achieving a First Class with Honours Degree in Biological sciences and a PhD in Neuroscience from UCL. She initially started working in a prestigious scientific and engineering technology company, but then transitioned to privately tutoring students both face-to-face, online and within schools as this was where her passion lay. Dr Laura Brown set up Cambridge Online Tuition in 2019 with one goal in mind, to help others learn. Laura herself struggled to learn in the traditional way and remember everything that was taught to her at school. She came up unique with ways of learning and remembering facts that she wanted to convey to others who were struggling. Initially focusing on the core subjects; maths and science from her own background, Laura has now branched out into English too and some languages, computer science and humanities.
Zoe Burgess - Home Education/SEN Manager
Zoe originally trained as a Learning Disability Nurse working with adults and children with mental health issues and mild to severe Learning Disabilities before working in mainstream schools as a family Counsellor and behavioural and SEN specialist. She also trained as a Montessori Teacher, running an alternative education project for children and also ran a Pre-school. She moved to Portugal in 2016 and established an Alternative Educational Cooperative before founding the first Alternative Self-Directed International School there in 2016. Zoe gained her Diploma in Addiction Counselling and Diploma in Psychotherapy in 2018 and gained her Cognitive Behaviour Practitioner Certificate and Level 7 Diploma in SEN need in 2019. Zoe has supported the founding, transition and evolution of many educational projects both in the UK and abroad. She continues to consult all over Europe and supports schools, alternative educational settings, and home educating families with or without SEN to develop creative and innovative learning approaches and curriculum. She joined COT in the beginning of 2022 and loves sharing knowledge and insights with both tutors and families.
Heather Barett - Social Media Manager and Tutor
Heather qualified as a Primary Teacher in 2011 and worked in mainstream Primary schools across Portsmouth and Hampshire before moving into the alternative sector in 2017 and being wholly inspired by the personalisation and care for students' interests and well-being. She spent 4 years teaching at a small school in the middle of a forest that used Montessori/Waldorf/Reggio Emilia styles for academics with a professional freedom to adapt lessons to students' interests. She joined Meon River Learning Community in 2020 to begin a journey of personal self enquiry and reflection. Here she was a lead facilitator for a new alternative style education project for children aged 4-12 years. She offered and facilitated sessions in all academic subjects as well as many enrichment activities such as music, arts & crafts, STEM, art, movement and games, entrepreneurship. Heather Joined COT at the beginning of 2022 and is a key member of the team in the role of Social Media Manager along with Tutoring Primary aged children across all three strands.