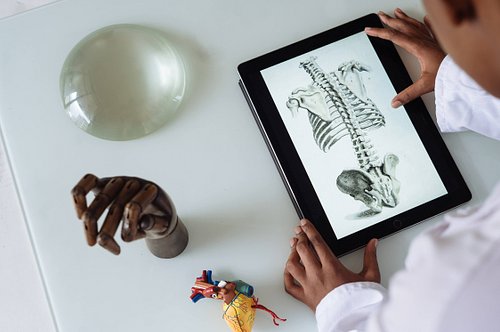 Primary and Secondary SEN Provision
At COT we know that it may take several different approaches and a blend of learning style approaches for a child with SEN to retain content. Our job is to make it interesting! We have developed techniques to be innovative and creative with content and support the children to learn in a fun, relaxed, yet engaging format. We assess each child's needs and create a teaching style based around them. We can also support creating and finding materials and approaches for parents and teaching staff that engage and excite the children while allowing content to be retained.
We can fully support children with any of the following SEN in an innovative approach you just won't find anywhere else.
English, science and maths 1:1 and group session are based on the children's needs, interests and ability levels.
Take a look at the classes and fees section below and then let us know which sessions your child would like to attend. We will link you with the tutor of those sessions. They will send resource lists and you and your child get to build a personal relationship with the tutors. After the first two sessions we will contact you to find out how it is going for you and your child.
At COT we know that having any form of SEN can be a challenge and are here to support in whatever way we can. Please find below a list of sessions currently available. When you get in contact we will inform you of which sessions are operating and when if opting for group sessions.
Specific Learning Disabilities - SLD

Autistic spectrum disorders - ASD

Dyslexia

Dyscalculia

Dysgraphia

Sensory Processing Disorder

Obsessive compulsive disorder - OCD

Behavioural, emotional and social difficulties
SEN sessions with COT are not just about sitting at a screen. We use videos, websites, online platforms and practical resources to bring the sessions alive. We cut, stick, build and create together. Parents will be sent a list of resources needed for sessions attended each week and families can gather what is needed ready for the sessions to start. SEN provision can be offered as one to one sessions or as a group session. Group sessions allow children to create, play and learn together in a social and relaxed format, while individual ones allow for one to one time with a tutor while allowing for more focus.
We offer specialist sessions in Maths, English and science which target your child's specific learning needs. Sessions start at £35 per 1:1 tuition session or £8 as a group session.
.
We also offer specifically targeted sessions for core skills:
Times tables the fun way approach
Program designed for children with Dyslexia and Dyscalculia to learn the time tables in a fun and engaging story format. Supporting memory retention and processing this approach is really effective and will support your child to feel confident and empowered with content that everyone can struggle to learn. £35 as an Individual 1:1 session or £8 as a group session.
Storytelling for schools Program
This approach allows children to memorise and then reinvent stories through creative verbal skills. Children learn to enrich their vocabulary and how to explore story themes and topics to take these skills back into school in their English lessons. Suitable for children of all primary ages. £35 as an Individual 1:1 session or £8 as a group session.